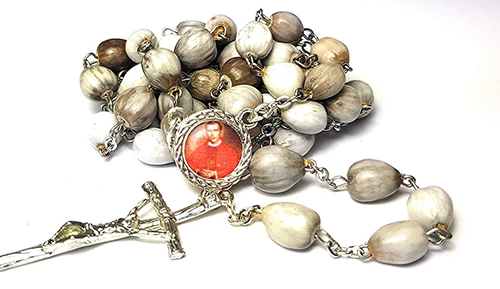 Also known as 3rd class relics, Rosary Relics are special medallions depicting a particular saint. What makes these medallions different from any other saint medallion, is that they contain a piece of cloth that has made physical contact with that saint's 1st class relic, in other words, the saint's remains. The cloth could be part of the burial cloth used in the saint's burial process, or fresh cloth that has been placed upon the remains of the saint with the explicate intention of turning the cloth into a 3rd class relic.
It is not only cloth that can be used as a 3rd class relic, though it is the most common form for these types of relics. Usually anything that can be worn or carried on a person can undergo this process.
Are You Allowed to Buy and Sell 3rd Class Relics?
Yes, the sale of 3rd class relics is permissible by the Church. It is only 1st and 2nd class relics that have been prohibited, as they are deemed to be sacred holy relics.
How Do 3rd Class Relics Work?
3rd class relics are blessed by both God and the Saint that helped to create it. Should you have a rosary relic of Saint Christopher, the patron saint of travelers, not only would this relic have the blessing of God all mighty, it would also help to grant you safe passage on your voyage thanks to the blessings of Saint Christopher.
What Do Rosary Relics Look Like?
There are three main variations of this sort of relic. The most common variety, are medallions that have the cloth attached on it's surface. On one side of the medallion, there is an image depicting the particular saint in question. On the other side, the cloth is attached. There may be a little recess that the cloth sits inside, otherwise it will simply be affixed to the flat surface of the medallion. More often then not, you will find that the cloth has been fixed in place with red or white wax, other times it could simply be glued in placed with some form of epoxy.
The second type of this medallion, has a hole in the middle which contains the cloth. The cloth may be wadded up into a ball and plush through, other times it could be stretched over a disk. Both of these methods have the cloth fixed into the center of the medallion and can be touched from either side.
The third main type of medallion is more like a bauble, and fully encases the cloth, housing it in the center. The cloth can be seen, yet it may be hard to touch. These sorts of relics are ideal for those of you who may need to offer the cloth a little bit of protection to help avoid wear and tear.
How to Pick a Rosary Relic
Which ever style of rosary relic you decide to take, it is best to ensure that you are buying a genuine article. This can be rather difficult in today's market. If you are unable to buy directly from the source, such as the monastery, museum, or faith community that have been entrusted with the remains of the saint, you are better off sourcing one from a trusted supplier.
Here Are a Few Examples of Rosary Relics
1) Saint Maria Goretti Patron of Teenage Girls and Victims of Crime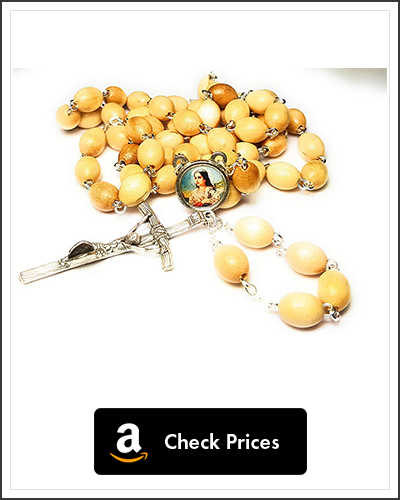 2) Saint Patrick Christian Missionary & Bishop Apostle of Ireland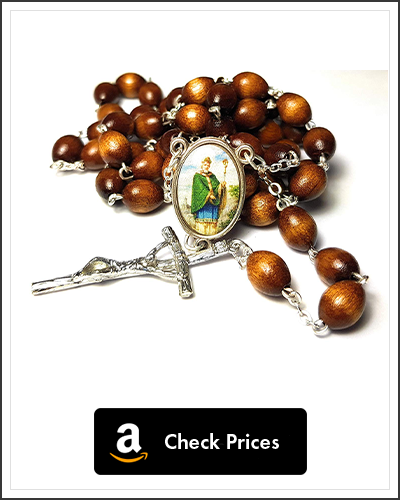 3) Saint Philomena Patron of Children, Priests, and Virgins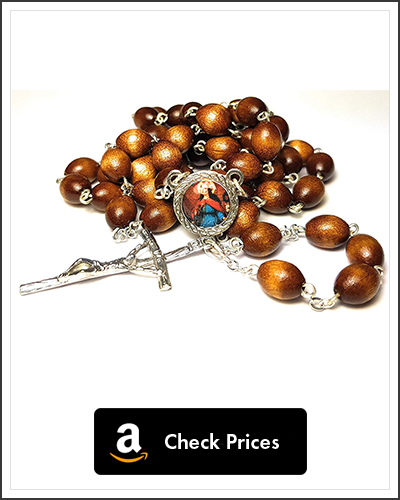 4) Saint Valentine Patron of Happy Marriage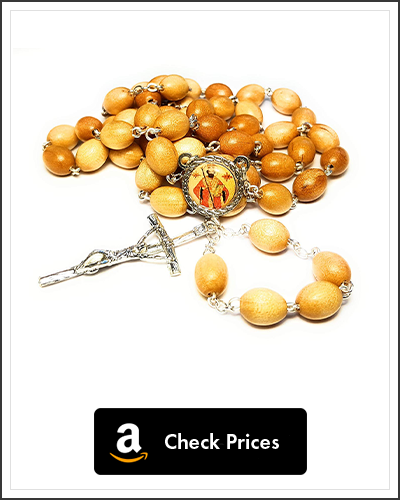 5) Saint Charbel Sharbel Makhlouf Maronite Patron of Healing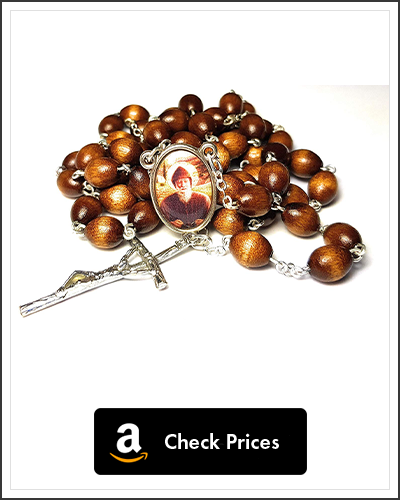 6) Saint Padre Pio Patron of Volunteers, Adolescents, and Stress Relief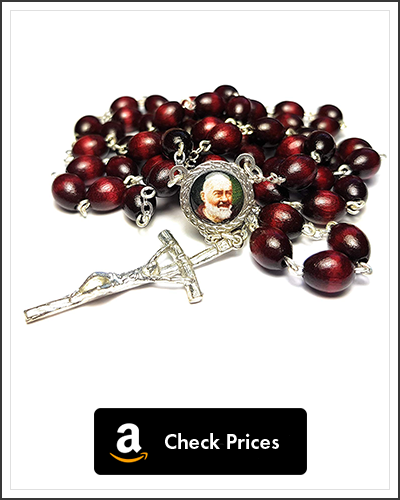 7) Saint Sebastian patron of Soldiers and Athletes