Keepsake boxes, memory chests, and even jewelry boxes are a great way for us to store items and trinkets that we have a special connection with. They are ideal for storing and protecting that which we cherish, as well as those little reminders of events and milestones in our lives. In this article we will be going over a few of the different types of Keepsake Boxes that make for perfect storage devices. These boxes are great for storing and protecting your religious items, photos, trinkets and maybe even important yet private letters.
First Holy Communion Keepsake Boxes
When your child takes their First Holy Communion, you may want to keep a souvenir from the occasion to help remind you of the event.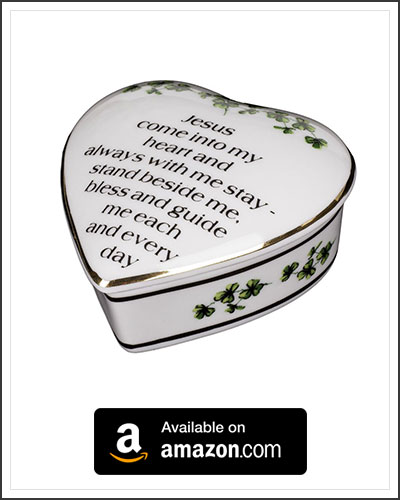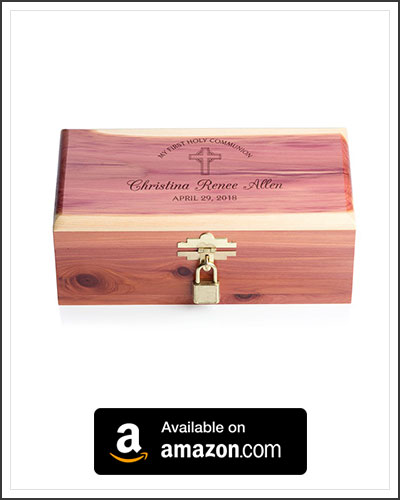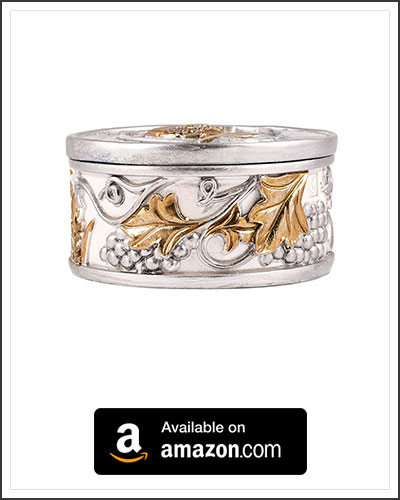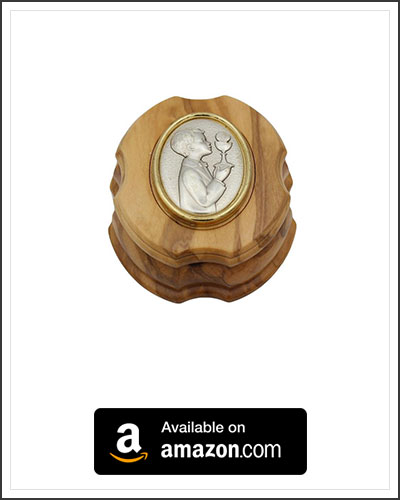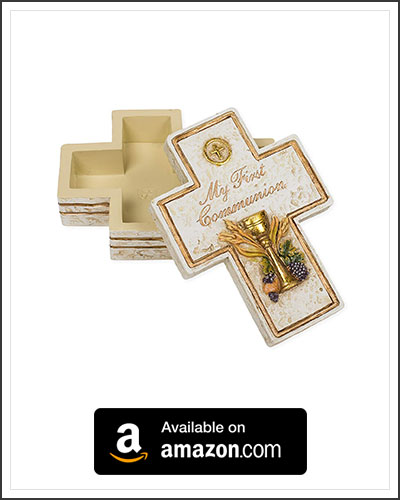 Personalized Keepsake Boxes
The following keepsake boxes can be personalized with photos of your child, or  with a photo(s) taken during their first holy communion.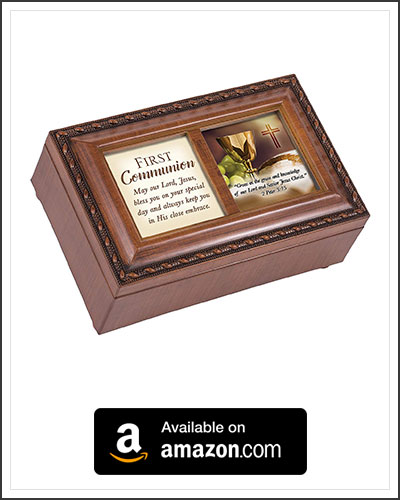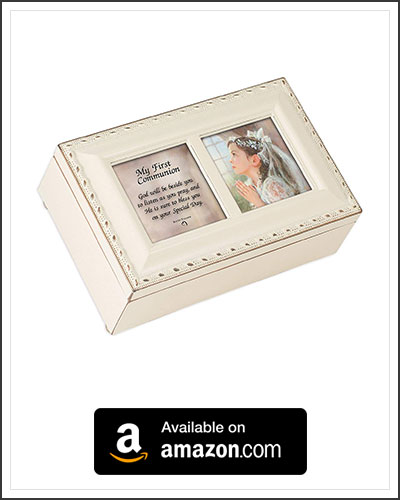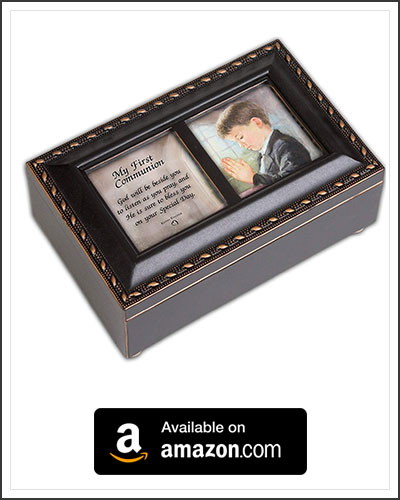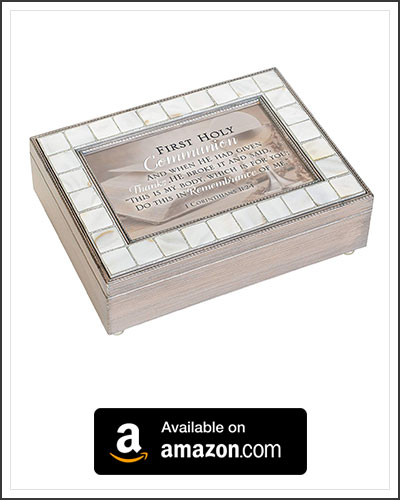 Customized Keepsake Boxes
There are even some manufactures like J Devlin Glass Art, that will customize your order for you.
---
Confirmation Keepsake Boxes
Much like their first holy communion, taking their confirmation is a major milestone for your children. Not only does it solidify their bond with God by confirming their devotion and faith in the Lord, it also makes them a full fledged member of the community. We are able to cherish this moment with purposely built keepsake boxes, just for this occasion.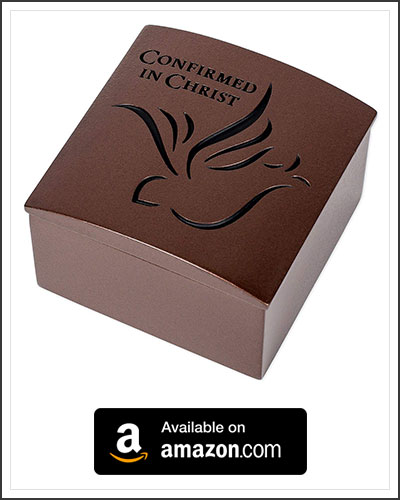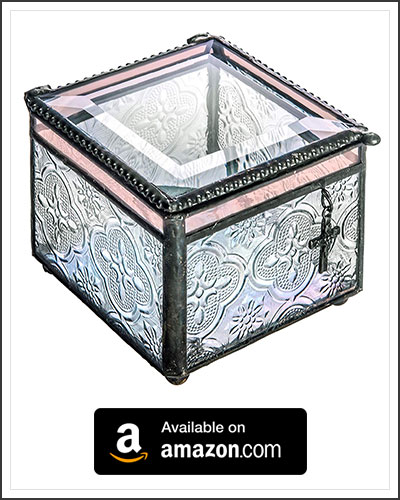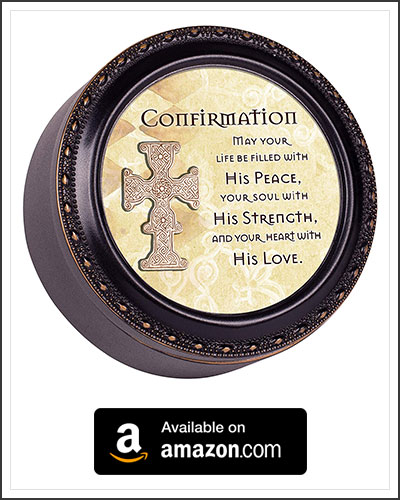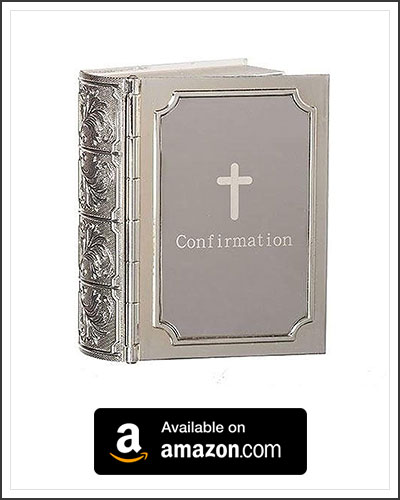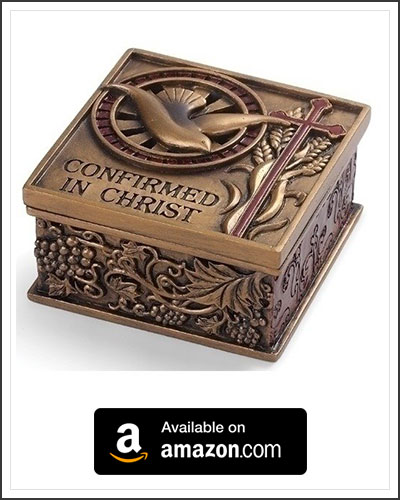 Personalized Keepsake Boxes
As with the first holy communion keepsake boxes, there are also Confirmation Keepsake Boxes that can be personalized with photos, verses or artwork that relates to your child's confirmation day.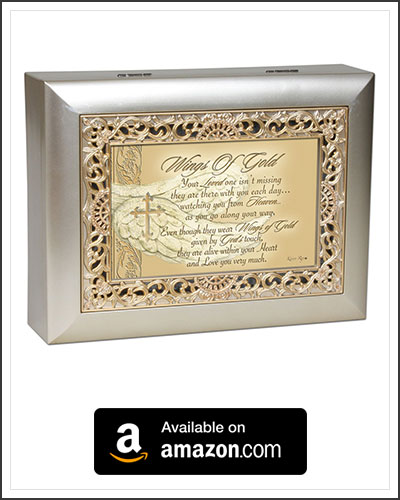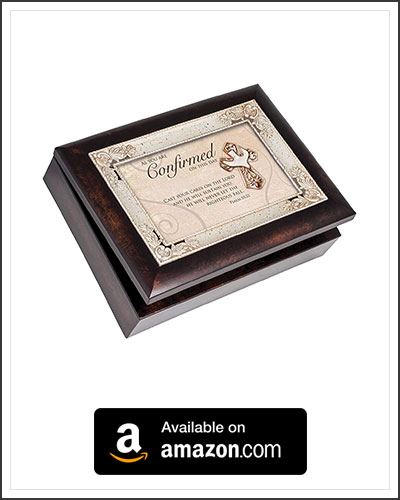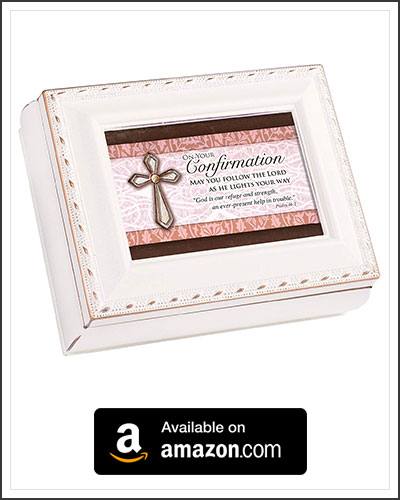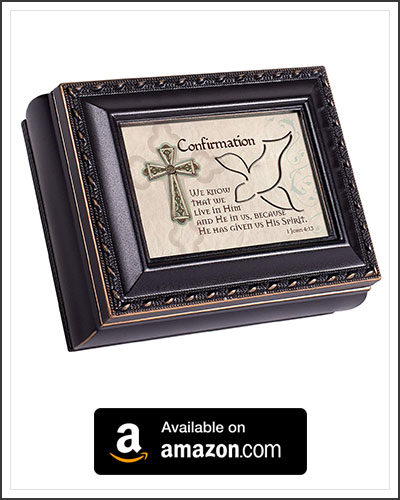 Customized Keepsake Boxes
Once again, companies like J Devlin Glass Art, are able to customize their keepsake boxes. Here are two examples of the types of boxes that they can make for you.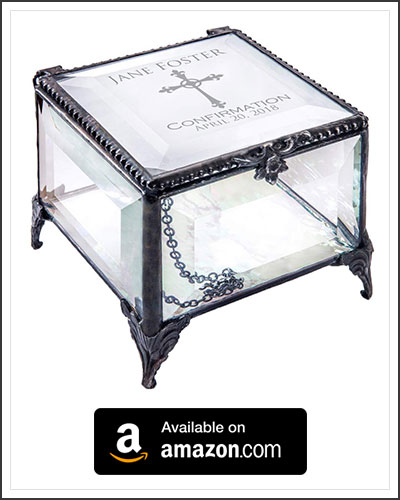 ---
Cross Adorned Keepsake Boxes
The cross is a powerful symbol that clearly declares ones own faith and beliefs. As such, there are many of us that may find comfort in using a keepsake box that either adorns a cross, or is in the shape of a cross, for keeping our precious memories and trinkets safe.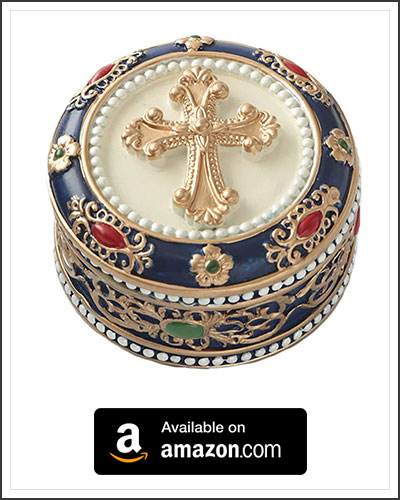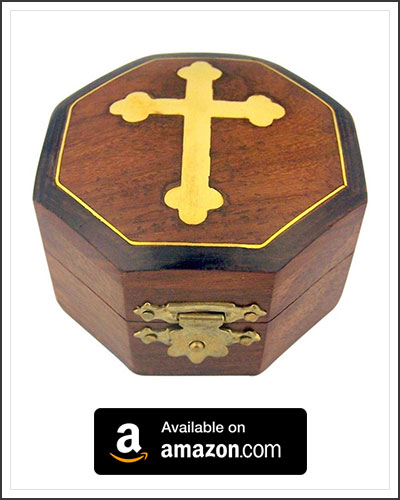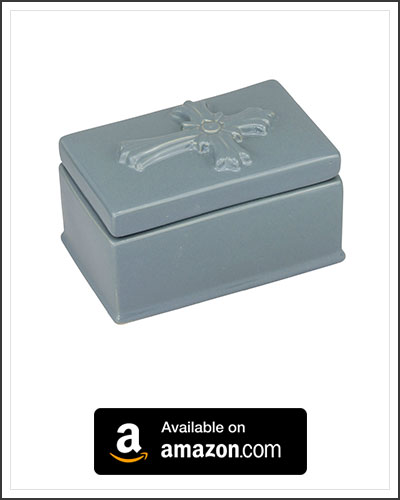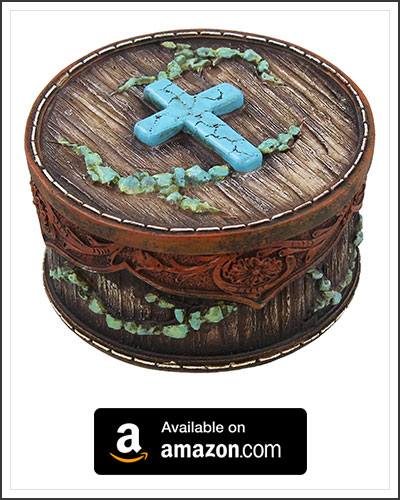 ---
Remembrance Keepsake Boxes
The loss of a loved one can be a painful experience. Even with the knowledge that they are with God in Heaven, their departure can still bring us much grief. Remembrance keepsake boxes can also come with verses or prayers that might help to provide you with comfort during this difficult time. Additionally, we are able to personalize many of these remembrance keepsake boxes with photos and images of our loved ones. For people with terminal conditions, a nice use of remembrance keepsake boxes, is to present their loved ones with messages and farewell gifts of their own. This simple act can help to ease the stress and grief that their loved ones would experience following their passing.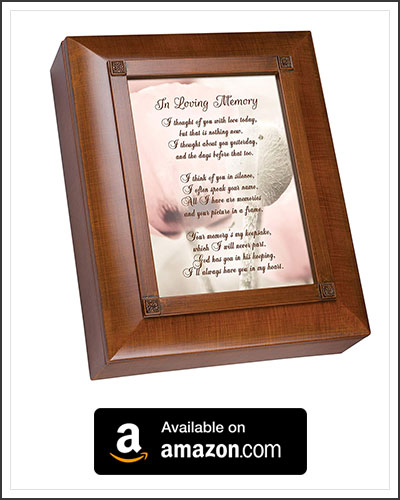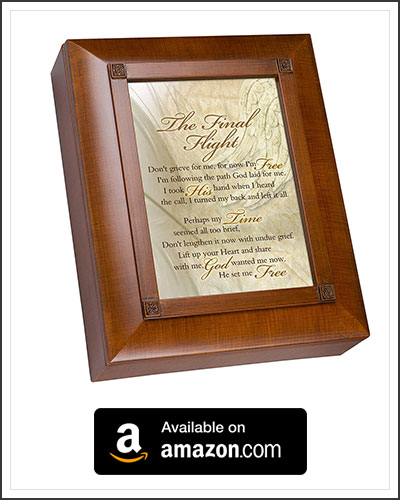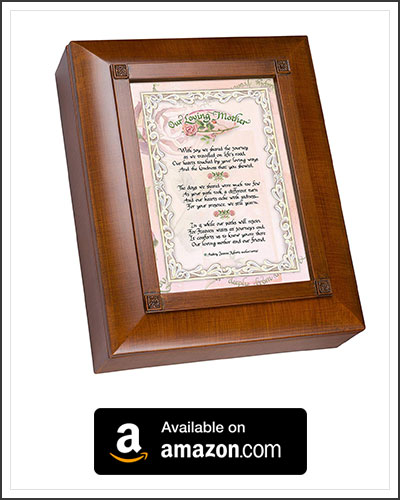 ---
Daily Prayer Keepsake Boxes
Daily prayer keepsake boxes are great for storing your rosary and prayers in. They could have a humble appearance, or be more decorative, the choice is yours. Some people like to put their prayer boxes away when they are not in use, others are happy to have them out on display.